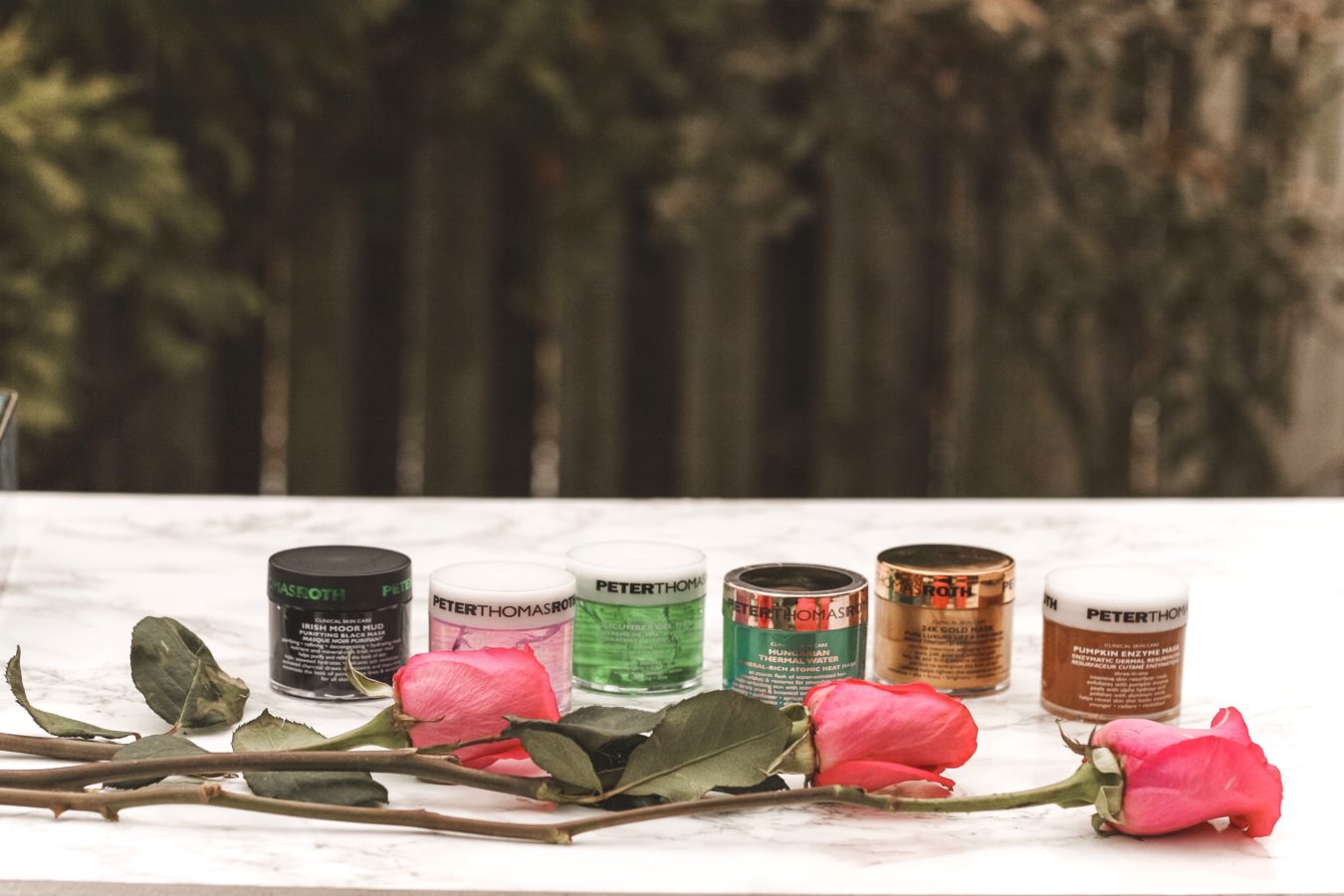 The Peter Thomas Roth Mask Frenzy is an amazing kit with 6 of their best selling masks. I've been a big fan of this brand for a very long time and I've purchased almost all of these masks on my own in the past but what I really love about this gift set is the fact that you get such a good deal. What about multi masking? Have you girls ever tried this? For example, before a night out you can use the Pumpkin Enzyme mask followed by the cucumber gel mask. Another way to use multi masking is to apply multiple masks all at once. I like to apply the Irish mud mask on my nose area, the 24 K gold masks under my eyes and I use the cucumber gel mask above the lip area and on my forehead and cheeks.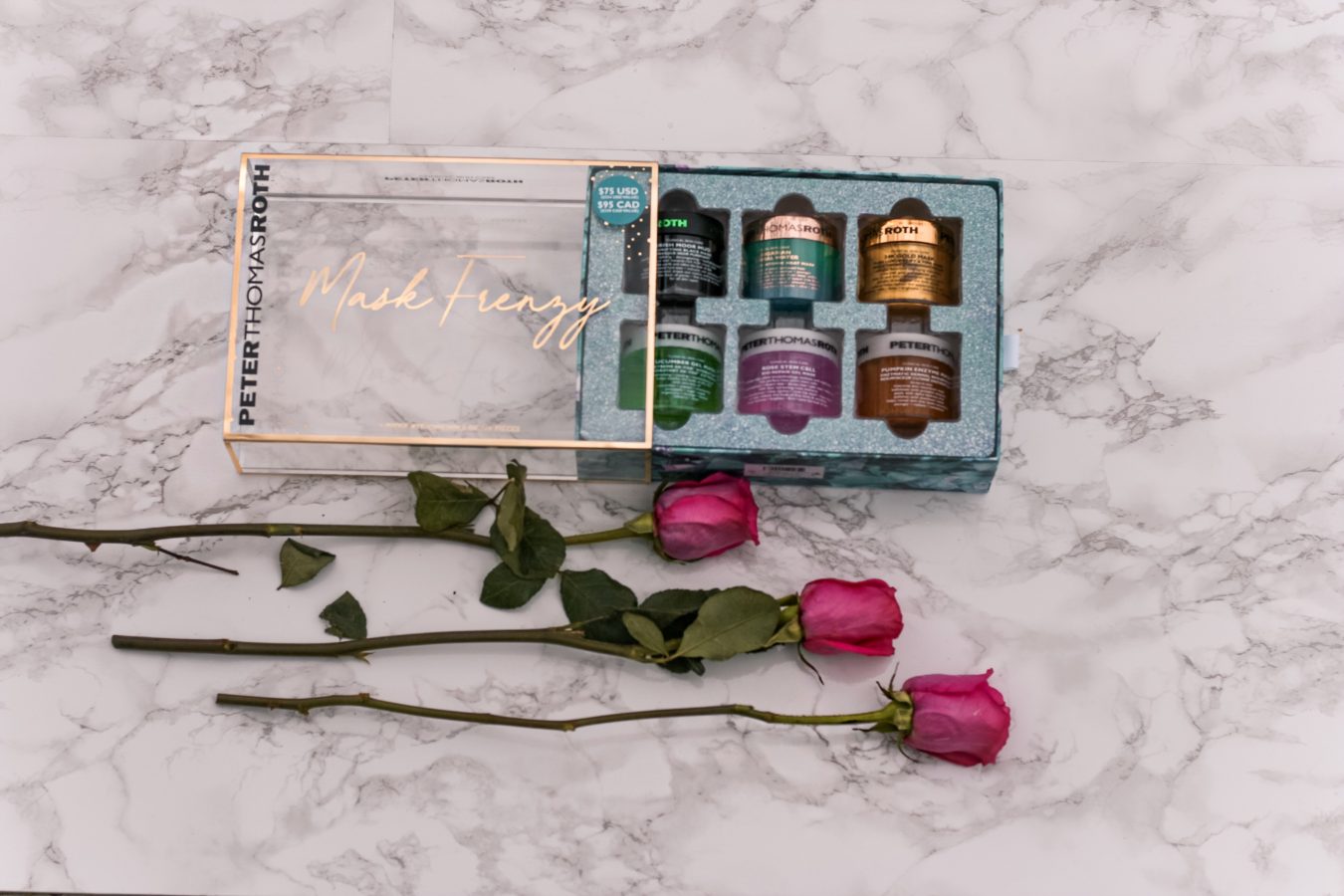 Below are more details about what is included in this gift set:
1- Cucumber Gel Mask DeTox Hydrator – This mask is so soothing, cooling, and hydrating! I love to store this mask in the fridge- I just feel like this increases the benefits of this hydrating mask.
2- Pumpkin Enzyme Mask Dermal Resurfacer – it makes your skin feels so smooth and amazing. I like to use the cucumber gel mask right afterwards. It's the best combo ever!
3- Irish Moor Mud Purifying Black Mask – I like to use this mask on my nose area to reduce the size of pores and sometimes I also use it on my entire face.
4- Hungarian Thermal Water Mineral Rich Atomic Heat – This mask smooths out fine lines and leaves your skin so refreshed afterwards. I love the heat sensation and I felt like it really helped me with my redness as well.
5- 24 K Gold Mask Pure Luxury Lift and Firm mask – This mask works great under the eye area and whenever I have an important event I use this mask in my entire face and it's absolutely amazing.
6- Rose Stem Cell Bio-Repair Gel Mask – I love to apply this mask like a serum and leave it overnight for a deep hydration treatment. In the morning my skin looks so amazing and smooth. This one is so far my favorite one. I always receive lots of compliments!