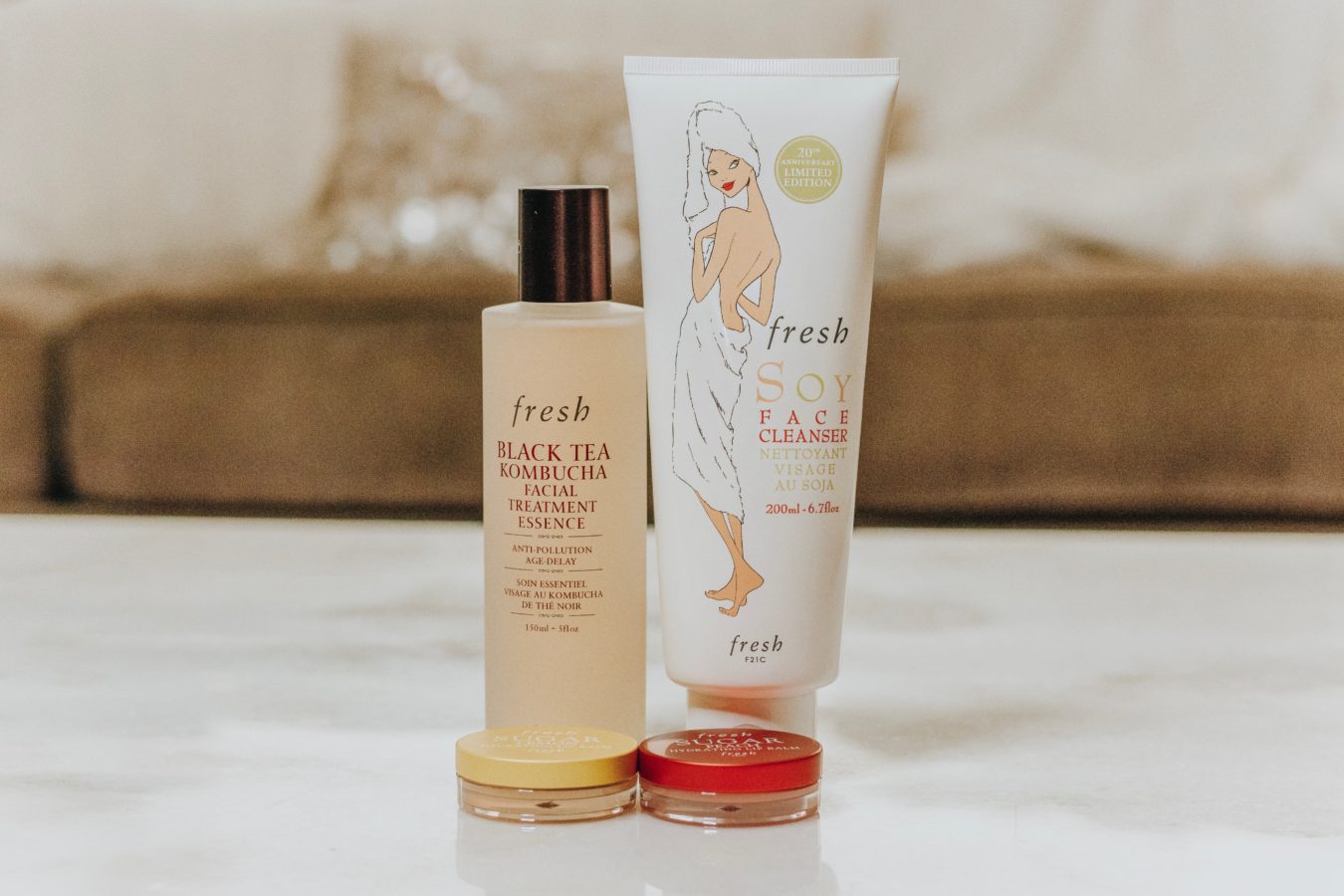 I've tried some of the Fresh skincare products above that I received as a gift and here is my honest review:
I have very sensitive skin and I felt that the Fresh Soy Face Cleanser was very gentle on my skin. It's not harsh at all but removes all the dirt and oil very well. You only need to use a little bit of this product.
Below are some of the ingredients:
– Amino Acid-rich Soy Proteins: It helps maintain skin elasticity and suppleness.
– Cucumber Extract: It aids in soothing the skin.
– Rosewater: It has calming and balancing properties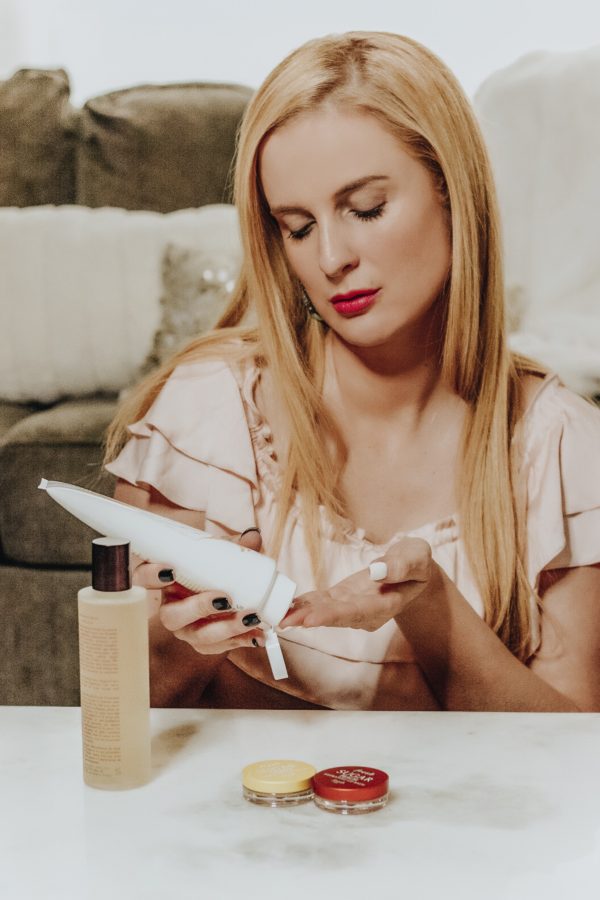 I also tried the Fresh Black Tea Kombucha Antioxidant Essence.
Below are some of the ingredients:
– Kombucha: It helps increase luminosity, and protect against pollution and free radicals.
– Mandarin Peel Extract: It helps promote a beautifully uniform complexion.
– Kigelia Africana Fruit Extract: It helps smooth the appearance of skin texture
I love Essences so much and this one is very hydrating, and makes my skin feel and look amazing. I just feel like every time that I apply an Essence during my skincare regime, it helps my skin soak in all of the other following products. I've been alternating this Essence with my SKII one. I use the Fresh one in the morning and the SKII in the evening.