I was recently gifted with the Skin Care Management System Kit from Jan Marini, what consists in 5 different steps. I've already noticed a big difference in my skin. It feels so hydrated and smooth now so I'll be definitely continue using this kit. They have 2 types of kits: one for Normal/ combination skin and another one for dry to very dry skin. Mine is the Normal/combination skin.  Another thing that I really like about these products is the smell. It smells so good and fresh. Below are the 5 different steps: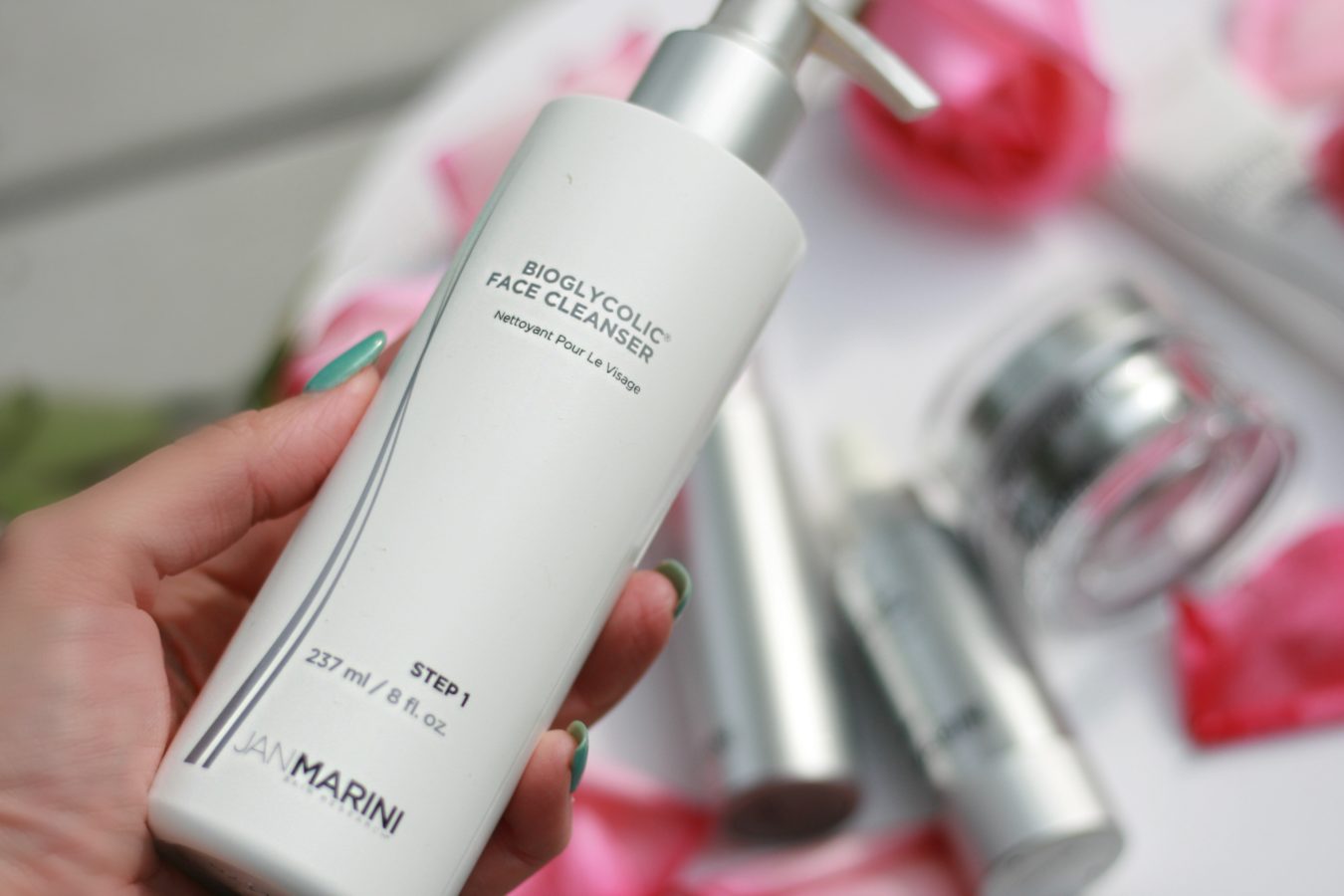 Step 1- I use the Bioglycolic Face Cleanser. This product cleans and exfoliates the skin. 
Step 2- I use the rejuvenation C-Esta – Serum. This product helps tighten the appearance. YAY for that! It has Vitamin C and DMAE.
Step 3- I use the Resurface Bioclear Face Lotion. This product has glycolic, salicylic and azelaic. My skin feels a lot smoother after using this for 2 weeks.
Step 4- I use the Hydration and transformation Face Cream
This product helps to reduce the appearance of aging and damaged skin.
Step 5 – This last step consists of applying the Antioxidant Daily Face Protectant SPF 33
I only wish this kit would include an eye cream as well.