There are lot of things that we keep in our purses but there are some items that we cant forget at all. I'll be mentioning 5 of my favorite items + a bonus one that I believe every woman should keep in their purse
The 1st item is a Perfume. I always have a mini perfume  or a roll-on in my purse – This Summer I'm loving the Diptyque Philosykos Roll-on perfume. The scent is so amazing and it lasts for a very long time.
The 2nd item is a mascara. I always keep a mascara in my bag. I'm loving the Kevin Aucoin Expert mascara. It has a buildable formula that can lift and increase the size of the lashes. I love the fact that one of the ingredients is Japanese Camellia oil. I like to apply this mascara 2-3 times for a more dramatic effect and I use the eye curler before. My favorite eye curler at this moment is the Shiseido one. 
The 3rd item is a foundation with SPF to touch up your makeup and protect your skin at the same time. I've been loving the Sulwhasoo cushion foundation so much. It has a light coverage and its not buildable however since I love the natural finish, it's working really well for me. It gives my skin a bright and radiant glow. I also love the fact that has SPF 50. It comes with a refill and applicator. I love this Korean brand so much. I've tried their first care activating serum in the past and it's absolutely amazing. You should definitely try some of their products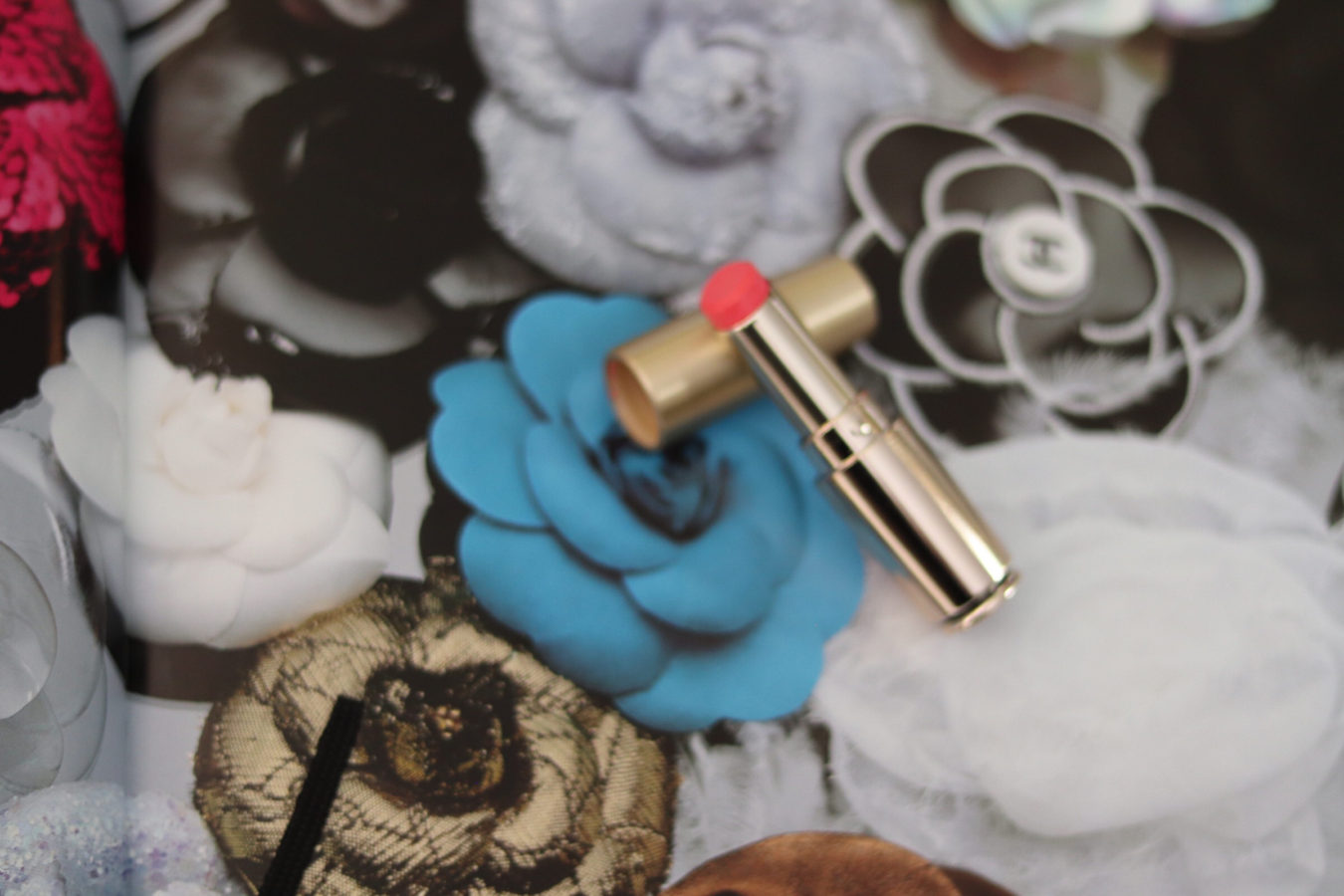 The 4rth item is the Sulwhasoo Lip Serum Stick in Sweet Pink. It is full of oils and keeps my lips hydrated with a nice and natural tint.
The 5th item is a compact mirror. I always carry a purse mirror with me so I'm able to touch up my makeup from anywhere. I'm loving my USL purse mirror so much. I bought this mirror a while back at Sephora and it's still my favorite. One side is a mirror and the other side is a primer.It looks like Sephora is no longer selling this so I linked similar YSL mirrors.
The bonus item would be a very nice Facial mist. I'm loving the La Mer one. What about you? What is your favorite facial mist? Other items to be included on this list should be: A blush, Natural deodorant wipes, oil blotting paper, sunglasses, bobby pins, hair ties, … This list can really keep going. 🙂 Let me know in the comments below what you always keep in your purse.